Your Free Vehicle Report
Registration
J50CED
Check Performed
13/08/2017
Road Tax Status
✓ Expires: 01/04/2018
228 days left
MOT Status
No details held by DVLA
Vehicle Make
AUDI
Model
A4
Manufactur Year
2015
Cylinder capacity
1968 cc
Colour
WHITE
Fuel Type
DIESEL
Type Approval
M1
Wheel Plan
2 AXLE RIGID BODY
Revenue Weight
2075kg
Vehicle Status
Tax not due
Registration Date
September 2015
Vehicle Age
1 Years
CO₂ Output
113 g/km
CO2 Ratings
C
VED 12 Months
£30.00
Exported
No

If you have just purchased this vehicle, you must tax it even if it shows as taxed above. Vehicle tax cannot be transferred from keeper to keeper.

If you have taxed, made a SORN or had an MOT it can take up to 5 days for these details to be shown above.
Buy a full history check to reveal all
only £8.50 per check
Lowest Prices Guaranteed
All key checks included: Outstanding Finance, Insurance Write-Off, Previous Owners and much more..
Direct access to DVLA, insurance and police databases
Most up to date vehicle check on the market
Ultimate peace of mind
Protect yourself with a £40,000 Guarantee
We are so confident in the accuracy of our data, we back it with a guarantee.
Get a Full History Check for J50CED
CO2 emission figures (g/km)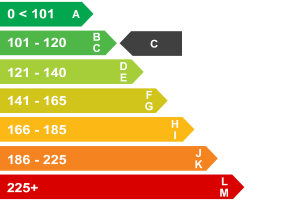 Why you need a full car history check
A hidden past?
1 in 3 we check has something to hide. From an insurance write-off to a mileage discrepancy.
Rightful owner?
1 in 4 we check has an active finance agreement or loan against it and more than 41 per day are identified as stolen.
False identity?
1 in 5 has had its number plate changed. There are also 200,000 stolen log books in circulation.
Clocked?
1 in 20 we check has a discrepancy with its mileage meaning it may have been clocked.
Damaged goods?
Over 760 we check are uncovered as an insurance write-off on a daily basis.
Full car history check will protect you against all these risks and much more.